Coir Disk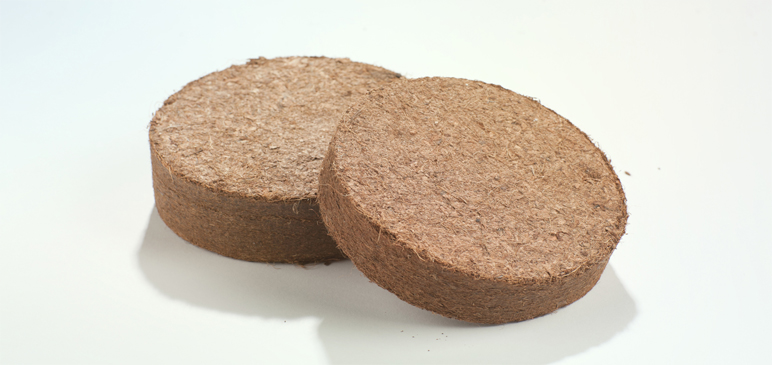 Coir discs are ideally used for Seed rising and sapling. It keeps the root of plants moist for long period and prevents plant root from direct sunlight exposure. Available in different weights and different dimensions
The composted coir discs need no fertilizer; therefore it is suitable for quicker seed-germination. These composted coco peat discs have the strong ability to make any plant grow to bear flowers or seeds to germinate.
In addition to using as seeding/and planting at initial stages, it can be used as growing medium for well grown plants.
Available size:
20 mm dia., 30 mm dia., 40 mm dia., 60 mm dia., 100 mm dia.
Coco Peat Pellets
We provide Coco peat pellets made of coco pith which is a totally organic growing medium that maintains the soil hale and hearty in a natural way.
Coco peat is also rich in root stimulating hormones. The anti-fungal property of coco pith protects your plants from root diseases including fungus infestation. These pellets are very convenient and ready for planting immediately.
Coco peat pellets can be packaged as 25 pellets in a pack or 1000 pellets in a carton box. Also Packaging can be done as required by customers.